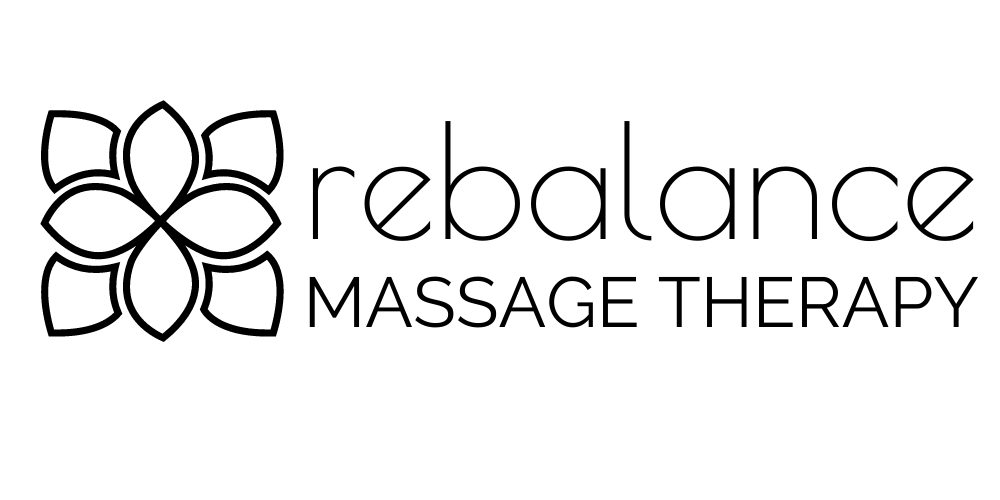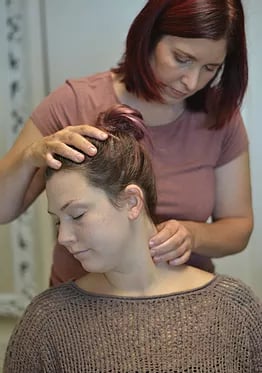 MyoKinesthetic (MYK) Treatments
MYK treatments focus on chronic muscular pain and various dysfunctions.
MYK improves postural imbalances thereby improving joint mobility and function which usually leads to decreased pain. This system pinpoints the the nerve level with the most imbalances and the work is only performed on specific muscles along that nerve pathway.
MyoKinesthetic treatments are a great choice for you if:
you have pain, numbness, tingling, limited range of motion, or posture that is not aligned

you have tried other treatments but still have the problem

you have muscle or joint pain that you can't attribute to a recent injury.

*** Before going the route of getting expensive tests and procedures done (such as x-rays, MRI, ultrasound, cortisone shots, stem cell injections, etc.), give MYK a try. I have had clients who thought they were going to require surgery get significant relief.
Pricing:
Initial appointment with postural assessment and 1 treatment (for new MYK clients) $100
Package of 6 MYK sessions $325
Single MYK Treatment (maintenance treatment for returning MYK clients) $ 60
Now accepting new clients at both my Fairhaven and Custer locations!
Every massage session is customized for YOU according to YOUR goals and preferences.
Your massage treatment will be a custom blend of various massage modalities designed to increase general well-being and help to relieve pain, tension, and stress. It can focus on the main area of pain and postural tension with more focused and specific (and sometimes deeper) work or it can be a relaxing full body massage. You choose how you would like the time spent.
May include (based on therapist discretion/client choice): deep tissue techniques, cupping therapy, trigger point release, IASTM, essential oils, hot stones, hot towels, and stretching.
Therapeutic massage is ideal for you if:
you have insomnia or difficulty sleeping

you are experiencing anxiety or stress

you are looking for muscle and joint pain relief

you feel like your body is stiff, sore or achy

you continue to have tissue tightness after injury or surgery

you need some time for yourself to destress and relax!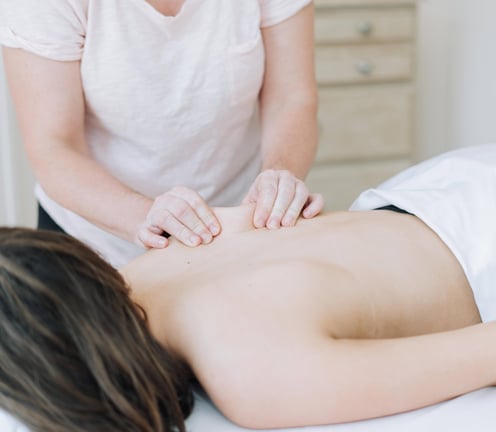 Pricing:
(Paid at time of service)
Single sessions:
60 min Massage Therapy Treatment $ 85
90 min Massage Therapy Treatment $115
2 hour Massage Therapy Treatment $145
3 Session Packages
3 sessions - 60 minute Massage $240
3 sessions - 90 minute Massage $330
3 sessions - 2 hour Massage $420
6 Session Packages
6 sessions - 60 minute Massage $440
6 sessions - 90 minute Massage $630
6 sessions - 2 hour Massage $840
Now accepting new clients at both my Fairhaven and Custer locations!
Currently accepting PIP claims only
60 minute session $125
* A PIP claim cannot be billed unless you bring a referral from your doctor
Medical Massage is prescribed and intended to resolve conditions that have been diagnosed and prescribed by a doctor. The massage therapist can use a variety of techniques and/or modalities but must focus the Medical Massage session on the areas of the body related to the diagnosis. Massage Therapists are not permitted to diagnose and must work from a doctor's prescription.
Can I purchase a gift certificate?
Yes! Here is the link that will take you to my online gift certificates:
Can I use my HSA, Flex, or health insurance?
Other than PIP, Rebalance Massage Therapy does not take insurance and does not do any medical coding or billing. However, Rebalance Massage Therapy is listed as "medical massage", which gives you the option of paying for your appointments using your HSA card or Flex account. (Check with your insurance provider to find out more about what your plan covers and the rules for using your HSA or Flex account.)
A sustainable business is a balancing act. I want to be flexible in scheduling so it's easy for you to get massage. And I want to be sure my schedule is consistent so I earn a reliable living wage.
Cancellations and Reschedules
If you need to cancel or reschedule, please do as soon as possible. There is no fee for cancelling or rescheduling. But more time allows me to offer that appointment to another client, so I really appreciate whatever you can do.
No-shows
Should you forget or consciously choose to miss your appointment you will be charged $50. You will be invoiced via email and this amount must be paid prior to your next scheduled appointment.
Late Arrivals
If you arrive late, your session may be shortened. You will be charged the full amount of the scheduled session.
**If You Are Feeling Sick** (or if someone in your household is exhibiting COVID-19 symptoms i.e. runny nose, sore throat, fever, cough, etc.) please let me know right away and I will reschedule your appointment at NO CHARGE rather than risk spreading illness to others.